Kick
PURELY NAVIGATION USING OPTICAL TRACKING
Powerful, portable and minimalistic surgical navigation system for surgeons seeking focused functionality
Play Video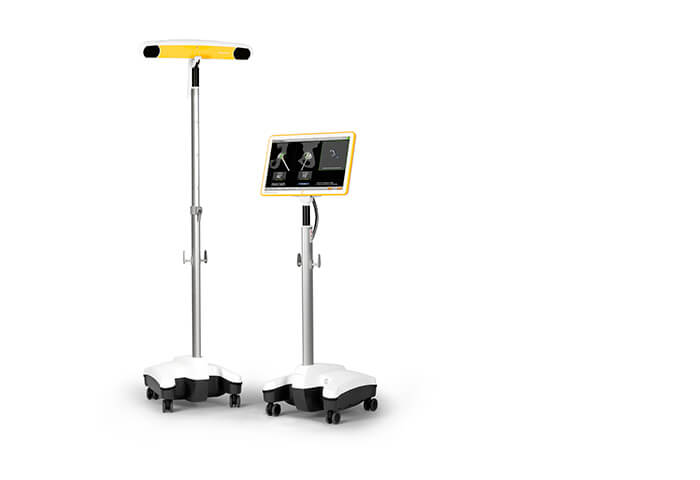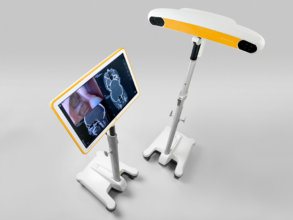 Sleek and Powerful Navigation
Kick® is the small, sleek and powerful navigation system that completes the Brainlab surgery platform portfolio. Shift easily between applications and dart between operating rooms; with its engineered minimalism, Kick is an ideal solution for navigation purists.
· Sleek design with high performance
· Drapeable full HD touch display
· Intuitive, patient-centric Brainlab control concept
· Compatible with all current Brainlab navigation applications
· Optical tracking with laser guidance
· Light-weight, compact and portable
· Expandable with Brainlab Buzz®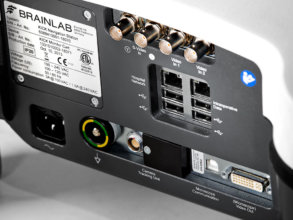 Smart Connections
The operating system and user interface of Kick offer an intuitive way to access various applications. The system is compatible with all current Brainlab software and allows easy connection to external devices like endoscopes for combined functionality in the O.R.
· Patient-centric data handling for optimized system operation and intuitive usability
· Easy upload and storage of patient data
· High speed network ports for access to PACS and network based devices
· Quick integration of surgical devices
· Central home button and drag & drop display simplified for content management and intuitive system control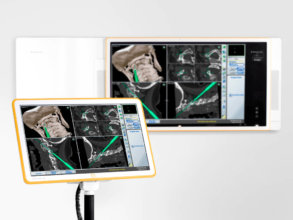 Extended Functionality
Kick can easily be combined with Buzz, the digital O.R. from Brainlab which opens doors to even more features, like HD streaming and recording, web portal and other possible O.R. integration.
· Expand with Buzz
· Remote control between Kick and Buzz
· Integrated O.R. functionalities
· Stream and record
· View and enrich images